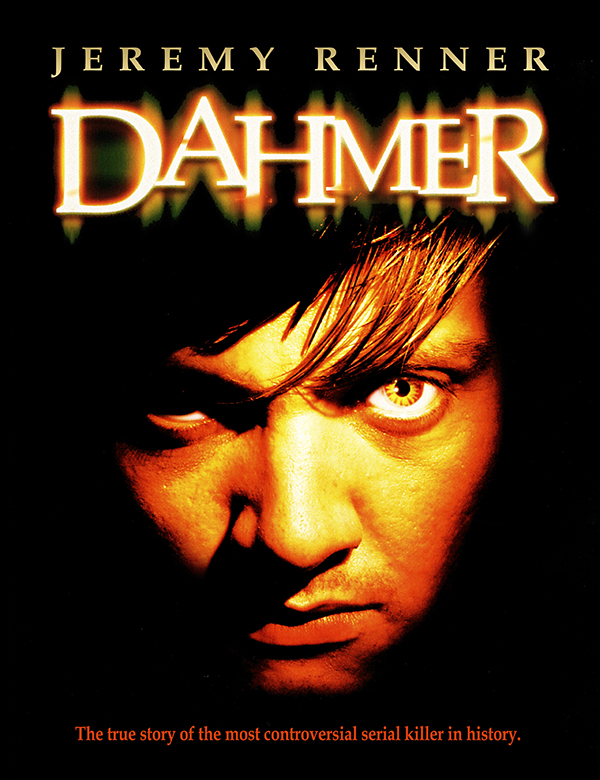 Title: Dahmer
Genre: Horror
Year: 2003
Cast: Jeremy Renner, Bruce Davison
Directed by: David Jacobson
Written by: David Jacobson
Produced by: Larry Rattner
Executive Produced by: Leonard Shapiro, Tim Swain
Origin: USA
Language(s): English
Awards/Festivals: Toronto IFF
External Links: Parade Magazine Interview with Jeremy Renner
Territories Available: Contact sales team
"Exceptional. Powerfully unsettling." -The Village Voice
"Renner is extraordinary." -LA Weekly
Between his birth in 1960 and his death at the hands of a fellow prison inmate in 1994, Jeffrey Dahmer gained notoriety for killing 17 men, for cannibalizing parts of their bodies and for incorporating them into bizarre sexual rituals. According to a poll, he is more familiar to the American public than several recent presidents. Yet little is known about the emotionally and intellectually intriguing story behind the scandalous headlines.
Shocking, suspenseful and strangely touching, DAHMER is no conventional crime drama. Written and directed by David Jacobson, whose debut feature, Criminal, received critical acclaim at both the Berlin and Toronto Film Festivals, the film seeks to recast a modern symbol of evil as a man driven by very real weaknesses and needs and, in so doing, to broaden our sense of what it is to be human.
Featuring a richly textured, break-out performance by two-time Academy Award® nominee Jeremy Renner ("The Hurt Locker," "The Avengers"), as well as strong supporting work from Oscar® nominee Bruce Davison ("X-Men"), DAHMER offers a stunning portrait of a man crumbling beneath the weight of his simultaneous need for isolation and communion.
U.S. Release by Lionsgate / Millennium Entertainment