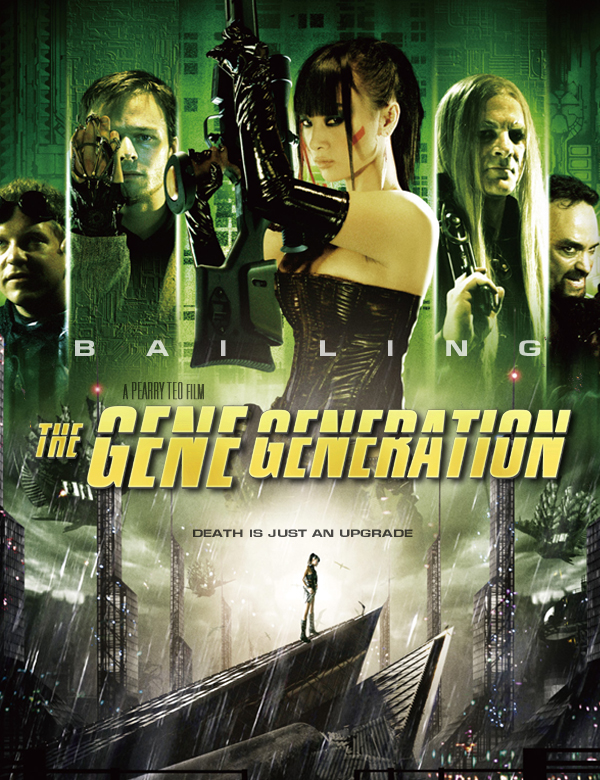 Title: Gene Generation
Genre: Action, Sci-Fi, Fantasy
Year: 2009
Cast: Bai Ling, Alec Newman, Perry Shen, Faye Dunaway
Directed by: Pearry Teo
Written by: Zhang Pingli and Keith Collea
Produced by: Keith Collea
Origin: USA, Singapore
Language(s): English
External Links:
Territories Available: Contact sales team
FROM THE EXECUTIVE PRODUCERS OF "CLOUD ATLAS"
In the futuristic world of Olympia, a city on the brink of destruction, a team of scientists discovers a way to instantly reconfigure human DNA so that all disease will come to an end. But even miracles come at a cost, and we'll find out if this new technology is actually a blessing or a curse. The DNA reconfiguration can save lives, but could potentially end them as well. Now, as the city is overtaken by gangs ters and DNA Hackers, the only promise for a better life is with the right DNA. Michelle (Bai Ling, "The Crow"), a seductive assassin whose mission is to take out these so-called DNA hackers, is determined to use the new technology for good instead of evil. When her brother Jackie (Perry Shen, "Better Luck Tomorrow") steals a genetic device from their next-door neighbor Christian (Alec Newman, "Children of Dune"), a vigilante scientist, he gets dragged into the immoral cyber-underworld. Banded together with him, Michelle must fight not just for her own flesh and blood, but also for the survival of mankind.
U.S. Release by Lionsgate